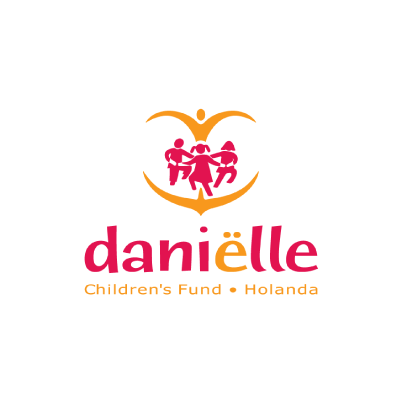 DCF Holland
Daniëlle Children's Fund has its headquarters in Holland, founded in 2001 with the mission of sharing with children and adolescents in Nepal and Ecuador.
DCF Holland economically supports DCF Ecuador and accompanies, with its technical criteria, our plans and strategies. Their assembly is composed of 3 wonderful members: Nicoline Loe (president), Alex Vukajlovich, and Barbara van der Heiden. Thanks to them, DCF Holland has existed for more than 20 years. The members of the Assembly are volunteers, 100% of the donations that DCF Holland receives are directed towards the projects.
Kanankil Institute
Kanankil is an Institute of Higher Education located in Mérida, Yucatán, México. In the Mayan language, one of the meanings of the word "kanankil" is "in conversation, in dialogue with the others".
Kanankil offers an academic space that invites others to explore the diverse ways of perceiving and working with human systems, seen as generators of meanings and language. It is a forum to study theoretical proposals of different disciplines from the postmodernist perspective and the dialogical, collaborative, and narrative practices, applied to fields like psychotherapy, supervision, education, consultancy, community work. This work is conceived through the formation of learning communities, in which the relationships, objectives, and results are based on models that promote participation and curiosity.
Since 2017, DCF has had the pleasure of being in contact with the Kanankil Institute. In that same year, various of our professionals participated in the master's in Collaborative and Dialogical Practices. This marked the beginning of a collaboration between the two organizations.
Currently, Rocío Chaveste, Papusa Molina, and their team play an important role in the training on Alternative Family and Community Based Care and the mutual take care of the caretaker sessions.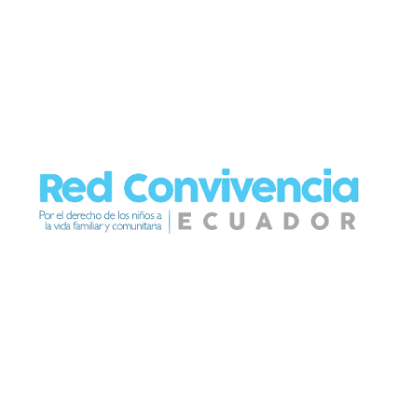 Red Convivencia
Red Convivencia is a network of organizations in Ecuador that seeks to promote the rights of children and adolescents. Particularly the right of living in family and community. It was founded in 2016. Since its beginnings, DCF Ecuador has been a part of the coordinating team. Currently, Red Convivencia is composed of approximately 15 organizations.
Its mission is to become an advocacy space for the co-construction of public policies and organizational strategies based on co-responsibility, promoting the right of the children to live with their family and community.

Since 2018, the Network has worked with MIES, accompanying in the design and implementation of a National Strategy of Deinstitutionalization.
Family Power
The smallest community in the world is the family.
When we strengthen the family we strengthen the whole world.

Did you know that more than 6 million children grow up in institutions like orphanages worldwide? And did you know that 80 to 90% of these children still have one or both parents alive?
Danielle Children´s Fund believes that children should grow up in their family and community. We know, thanks to many studies, that a child's development is best this way. That is why we are committed to family-based care. We do this through family support, kinship care and gatekeeping activities. Our working method ensures that children and adolescents– despite harsh conditions – can stay at home.
Family Power's dream is a safe, caring and permanent family for every child!
Danielle Children´s Fund has been working for years in Ecuador to strengthen families. Our goal is to have all children living with their own family
Together with eight other NGOs spread over four continents, we form a joint initiative named Family Power. Our common goal is to make visible HOW children can grow up in a safe, caring and permanent family. During the program the participants' experiences are captured in an international study with the aim of inspiring and guiding other NGOs and donors towards a model of family-based care.
Danielle Children´s Fund shares knowledge and experiences within Family Power's international research Many years of research have led to a clear picture of 'why' children benefit from growing up in a family. The organizations of Family Power have extended experience with family-based care. In the international research they share their experience to show how family-based care can be used in practice. The results will be included in an awareness campaign and training and consultancy program.
We think it's fantastic to be part of the Family Power team. We are connected with passionate and professional people worldwide and the program strengthens us all!
If you want to know more about Family Power, visit our website

www.familypower.net
Ministry of Economic and Social Inclusion (MIES)
The Child Protection Department of the Ministry of Economic and Social Inclusion has as a mission "planning, coordinating, managing, and evaluating the implementation of public policies, technical norms, management models, and procedures of attention to the special protection services for the encouragement of the co-responsibility between the state, society, and the family."
DCF, through its participation in the Red Convivencia, works in conjunction with MIES in the design and implementation of strategies, the elaboration of technical norms, manuals, and training processes, to prevent unnecessary separations of children and adolescents from their families, and promoting alternative family and community based care.
UNICEF
UNICEF Ecuador works with the national government and Red Convivencia to promote the implementation of alternative family and community based care and obtain their instauration through technical norms and other public policy instruments in the Ministry of Economic and Social Inclusion (MIES). The norms include guidelines for Family Support Kinship and Foster Care.
As part of deinstitutionalization strategy UNICEF has supported MIES and Red Convivencia in the construction of a handbook for adolescents to whom family reunification is not possible. The manual is anticipated to establish the necessary guidelines and technical tools to obtain the processes of emancipation of adolescents. It is hoped to have the finalized document by 2020.
Wilde Geese Foundation
Wilde Geese is a Dutch foundation established in 1957. Its mission is to reduce poverty in the southern hemisphere, supporting initiatives with a base in the local community. Wild Geese supports communities–in conjunction with its financial partners based in Holland–considering that the communities are the ones that know and must have control over their development and future.
Wilde Geese has over 60 years of experience in international development and supports agents of change that seek to end inequality through donations, technical assistance, and local networks.
Wilde Geese and DCF collaborated during 2020, jointly supporting the children, adolescents, and their families in Ecuador who were, and still are, going through a not only sanitary but economic crisis as well. Thanks to the financial support of Wilde Geese and DCF Holland, 30 families were accompanied, generating and implementing plans that have allowed them to overcome this new reality. Various of these families have started their small businesses.
During one of the meetings between a family and the DCF Ecuador team, Marco (a fictitious name due to privacy matters) brought a black stone with him. He told us that he had brought it to thank the Wild Geese team for being thoughtful of him and his family
Fundccin Nepal
Future for Nepalese Disabled Children and Children in Need (FUNDCCIN) is a Nepalese NGO that has its headquarters in Kathmandu, Jorpati.
The organization promotes the right to education of children living in poverty. FUNDCCIN supports these children with scholarships and facilitates skills and abilities empowerment processes in the community. Every month, DCF Ecuador and Fundccin exchange experiences and ideas related to the community approach.